Axis Camera M1034-W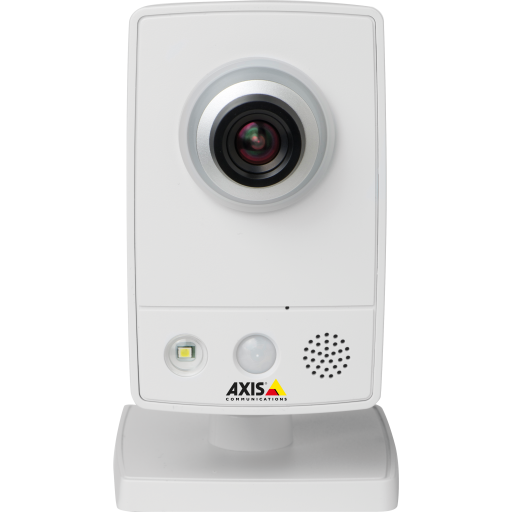 Details
SKU M1034-W

Weight 0.26 kgs
The AXIS M1034-W integrates a passive infrared (PIR) sensor for detecting movement – even in the dark. It includes a white LED for illuminating the scene automatically at an event or when requested by the user. It also offers two-way audio communication with integrated microphone and speaker, allowing remote listening in on an area as well as communication with individuals directly or using recorded audio clips.
Technical specifications
HDTV 720p / 1MP quality
Support for 802.11b/g/n standards
Multiple H.264 streams
Easy and flexible installation
PIR sensor and illumination LED
Microphone and speaker
I/O port
Benefits
Motion detection both via video and PIR
Functional and smart design
Easy and flexible installation
Usage overview
Un-attended areas.